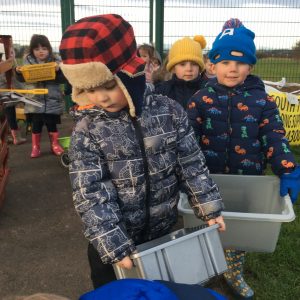 Changes to our Nursery Provision
We are delighted to announce that from September 2018, WVPS Nursery will be offering flexible hours.  There will be four options to choose from.
Morning sessions (Monday – Friday)
Afternoon sessions (Monday – Friday)
2 ½ days (Monday, Tuesday, Wednesday morning)

Extended 30 hours provision ( if eligible) (Monday – Friday with a paid for lunch)

We hope this flexibility will suit childcare needs, allowing more children to access our Nursery provision.  We welcome any enquiries.  Please contact Mrs Grieveson or the school office for further details.

Please feel free to let all your extended family and friends know!