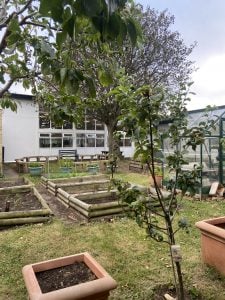 The future begins here!
WELCOME TO WHITBURN VILLAGE PRIMARY SCHOOL
It is a real pleasure and absolute privilege as the Head Teacher of Whitburn Village Primary School to welcome you to our school website. Our unique school is part of our wonderful Whitburn Village Community and is close to beautiful countryside, coast and plays an integral part in the life of the village The whole school team aspire to create a truly outstanding school built on secure foundations of excellent teaching, a memorable and creative curriculum and consistently high academic attainment and progress for all of our learners. Our aim is the children of Whitburn Village Primary leave us in Year 6 as happy, successful, articulate, aspirational and empathetic young people. We want our children to feel confident to express their individuality, their talents and know that success in any aspect of their lives will be rewarded and celebrated. Together we will make Whitburn Village Primary an exciting place for our children in which to learn, grow and flourish in the centre of our vibrant community and also as a beacon of excellence across our town.
Yours Sincerely
Alison Burden
Executive Head Teacher