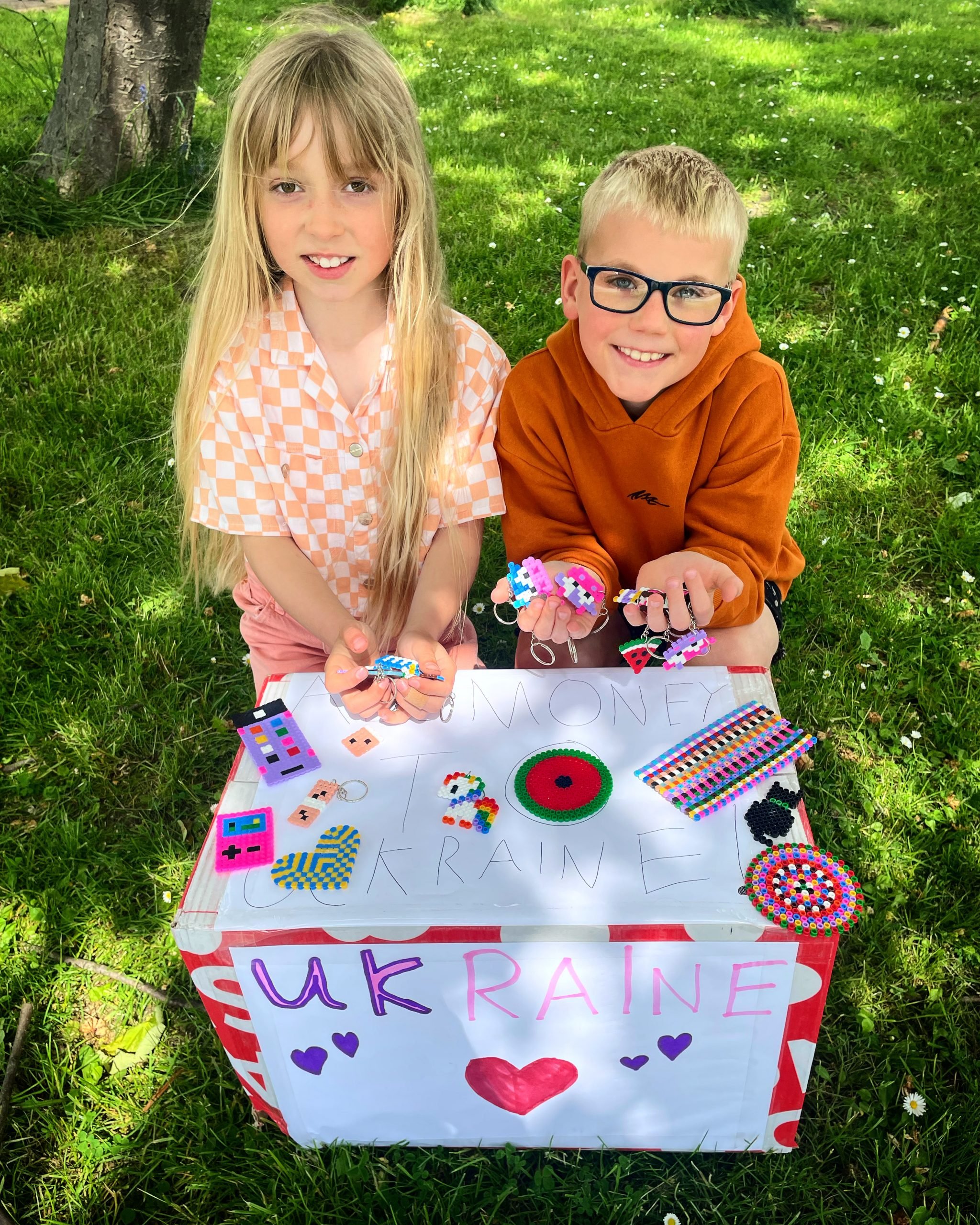 Sam and Matilda from year 3 decided to make some keyrings to sell to help raise money for Ukraine.
They got together one Saturday in June and sat by the side of the road on Moor Lane in Whitburn to sell the keyrings they had made to passers by.
They also sold to family and friends and in total raised a huge £110. This was completely their own idea and we are super proud of them.
All the money they raised is to be added to a go fund me page set up by Dr Anatoliy Telpov from South Tyneside A&E department. Dr Anatoliy is Ukrainian and has a lot of friends and family who are still living there, he set up the page to fund urgent medical and surgical supplies to send over. He and his team of helpers are also looking to send 2 refurbished ambulances over to the Polish border to hand over to Ukrainian medics.